Fun With Photos At Disney's Animal Kingdom
Photographing animals is fun and challenging. They're unpredictable, they don't follow direction and at Disney, you're frequently on a moving vehicle to boot. As the sign (right) posted in our safari vehicle warned…potholes aren't something a safari driver tends to avoid. So it's with great pleasure that I share some fun feathery and furry photographs from our latest vacation.
First, some photographs from solid ground. We checked into Animal Kingdom Lodge and animals — zebra, giraffe, ankole cattle and wildebeest — filled the savanna to welcome us. I pulled out my trusty Canon, only to find the memory card was still in my laptop at home. John loved the excuse for a quick trip to Target.
Always at the ready though, is my trusty iPhone 5S. I'd yet to have something worthy of the panoramic setting…until now.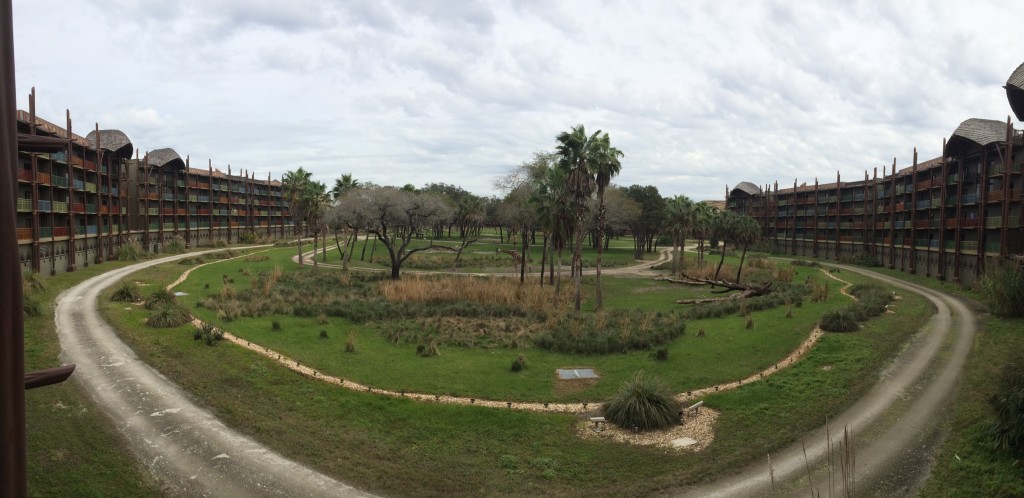 Kangaroos At Animal Kingdom?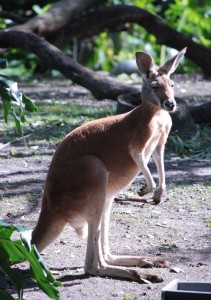 I'd guess John and I have been to Disney's Animal Kingdom theme park more than 30 times. So when we saw a photo of kangaroos at the park in a Disney parks blog post, we looked quizzically at each other.  We'd never seen kangaroos there before.
After that quick stop at Target, we headed for Animal Kingdom. Our first mission when entering the park was to find those kangaroos. It wasn't a far walk, either.
With no Australia to match sections like Africa and Asia, the kangaroos are stationed just in front of the park's focal point — the Tree of Life. We'd walked right past them every time we'd been there.
And they were fun to watch, too. The little guy at left kept visiting us, then hopping away — see the video below. We probably spent 20 minutes or more watching him.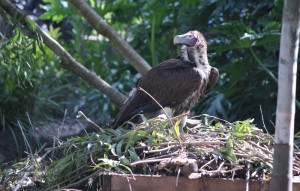 Visiting the kangaroos at the same time were some incredibly scary looking birds — vultures, I think.  They were building a nest in the area and the one pictured at right was very protective of the nesting area, while a few others collected branches and grass. The birds were working hard, that's for sure.
Kilimanjaro Safari
I'm always game for the Kilimanjaro Safari ride, no pun intended. I'd taken some great photos of animals there in the past, but we'd never seen quite such a selection of animals as we did this trip. Always visible along the way are crocodiles, ankole cattle, giraffes, zebras and elephants. During this safari, were were lucky enough to see some cats, too — a rare occurrence as they tend to hide in the shade because it's so hot in Florida.
While the cheetahs were beautiful, the lions were the real prize. They were out on the rocks and easy to see — possibly the first time we've seen all three — thanks to a warm, sunny afternoon that followed a week of colder temps in Florida.
Click on any of the images in the gallery below to see larger, more detailed versions.