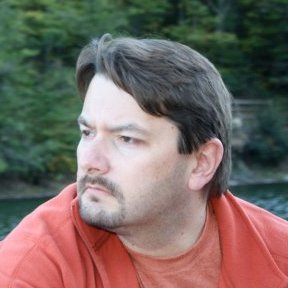 I recently relocated to Central Florida from Connecticut, where I spent more than 15 years as a graphic designer handling web, mobile, print and other physical media design for The Hartford Courant, the country's oldest continuously published newspaper.
Moving to the Orlando area was an easy decision for my wife and I. For years it's been our favorite vacation spot, with its many theme parks, abundant sunshine and lack of snowy driveways to shovel.
When I'm not working on my computer, I like to spend time playing video games or building giant Lego spaceships. My three cats also like to help with the Lego sets, but ever since one tried to eat a Chewbacca figure I've had to keep a closer eye on their whereabouts during construction.
I'm very much looking forward to this next chapter in my life. I know it's going to be filled with adventure, creativity and lots of smiles.
Thanks for reading!